You are invited to a celebration!
Ice Age Celebration Luncheon
October 1, 2021, Friday 12-3 pm
4074 Eggers Drive, Fremont

What are we celebrating?

New fossils donated from excavation of Facebook corporate offices in Menlo Park
Successful efforts by Bob Wieckowski, California State Senator (District 10) in securing funds to expand museum services
New exhibits emphasizing how fossils tell the story of landscape changes over time
See fossils from 680 Freeway donated in 2019 by CalTrans with more coming!
How are we celebrating?
Luncheon will be a mix of sandwich-type foods and will be served in our outdoor patio. (Special Eritrean food will be available). Starting at 12 with acknowledgements at 1:00 pm.
Phil Gordon, one of the famous boy paleontologist will be on hand to help MC.
Receive a t-shirt of Hayward Fault location where Irvingtonian fossils were unearthed
Seek preview of new exhibit. Tour with Dr. Joyce Blueford and Phil Gordon from 1:30pm until 4. (So you can come see exhibit even if you do not want lunch)

note reserve early space limited to 50
PLEASE RSVP, IF ANY DIETIARY RESTRICTIONS PLEASE LET US KNOW
either call Hagos (510)790-6284; te (510)304-4300 or email Joyce at blueford@msnucleus.org
Cannot make this event. We will have the exhibit with a tour on Saturdays, Oct 2,9,16,23 from 1-4 pm
children are welcome, registration required
click here for more information
4074 Eggers Drive, Fremont, California (510) 790-6284
HELP SUPPORT US KEEP THE FOSSILS IN FREMONT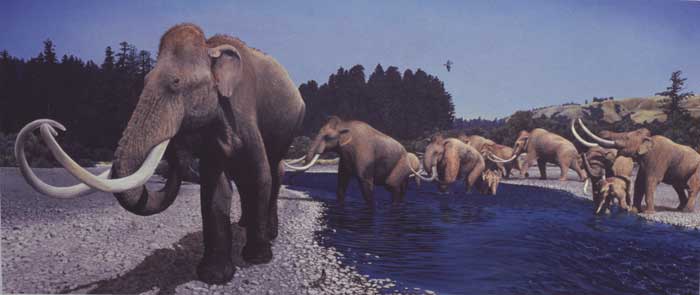 New Fossils
New Museum Plan
Learn about the new fossils that were found to help understand more about the Ice Age animals that roamed the Bay Area. Learn about new plans for a refurbished museum and updates of Sabercat Historical Park in Fremont. New fossils have been found
Opportunity to find out more and to view the new fossils and new exhibits.