The Math Science Nucleus started the museum in 2006 for the local community to learn about the importance of these Ice Age Fossils. The addition of the new fossils, especially the bison, adds another level of evidence to trace the evolution of our landscape in the last 1.5 million years. Please join us to celebrate and thank San Francisco Public Utility Commission (SFPUC) for donating these fossils.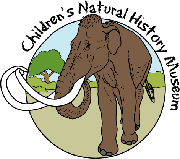 Children's Activities
ongoing all day
* See the new Prehistoric Gardens and dig for fossils and find 4 fossils and start a real fossil collection
* Learn about how the fossil bison bones tell you the change of time
* Make a cookie cutter of bison and make a scene of when they lived
* Bison piñata (12:00, 2:00)
* Tours of museum starting at 11:30, 12:30, 1:30, 2:30, 3:30
* Stories of bisons in the sky
* Passport of museum and earn a prize
* Activities in the museum on
other fossils
and more!
Plus see the museum exhibits and new outdoor labs
MUSEUM SHOP WILL BE OPEN