Fossil Exhibits Expanded and $5 million grant
Learn more: Zoom Presentation Nov 5, 6:30-7:30 pm

The Math Science Nucleus has received fossils from Facebook corporate office and are now on display. They are part of a remake of the exhibits at CNHM. We welcome people to come and visit.
The future for CNHM in Fremont is also bright. California State Senator Bob Wieckowski secured $5,000,000.00 to upgrade the present location and expand many of our programs with schools and environment.
If you are interested in finding our more or if you want to join any of our committees from exhibits, education to fundraising please contact Dr. Joyce Blueford, Board President of the Math Science Nucleus who manages CNHM.
Look under Admission for hours. We can only allow so many people in our museum at this time.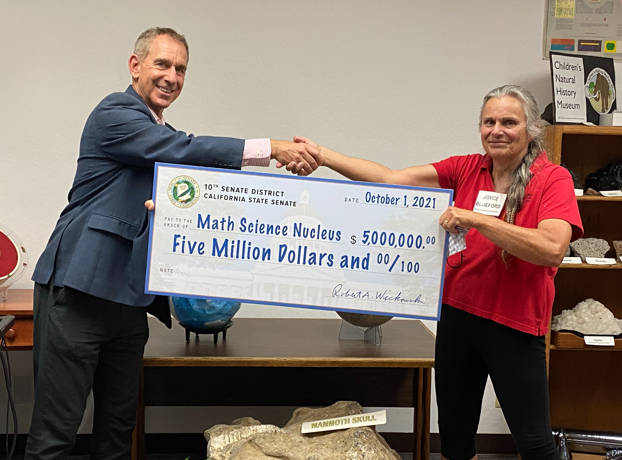 Senator Bob Wieckowski presenting check to Dr. Joyce Blueford, Board President
Part of the horse fossils found at Facebook Campus in Menlo Park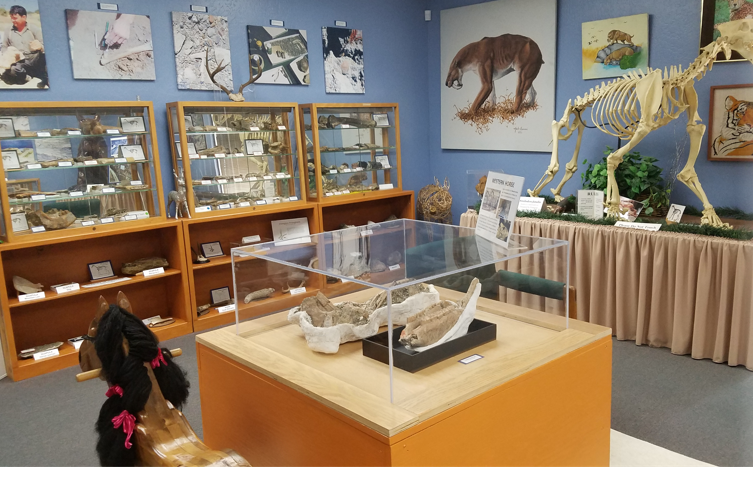 New images on walls showing when fossils were found in the 1940s. Fossils from widening of 680 freeway.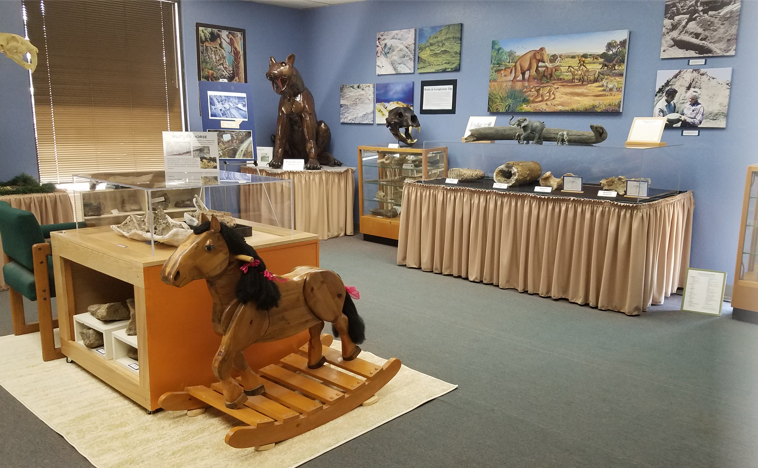 Part of the Wesley Gordon Fossil Hall showing pictures of Irvington District.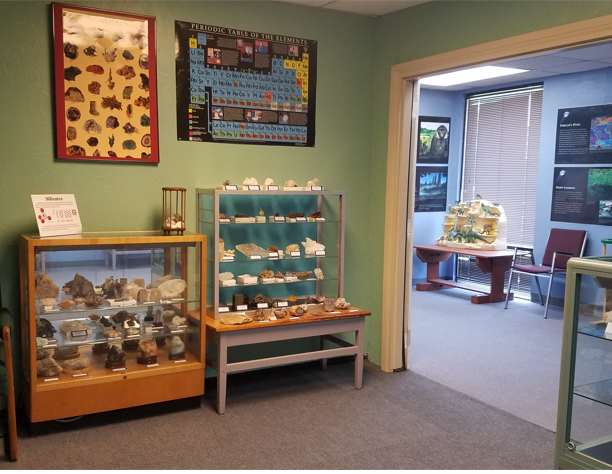 New Minerals Room.