Dedication and Art Show
"Ice Age Fremont"
The Natural History Museum has a new oil painting that was unveiled September 15-17 2006 with a reception and art show. The event was very successful and now we have the " Irvingtonian Landscape" hanging in the Wes Gordon Fossil Hall.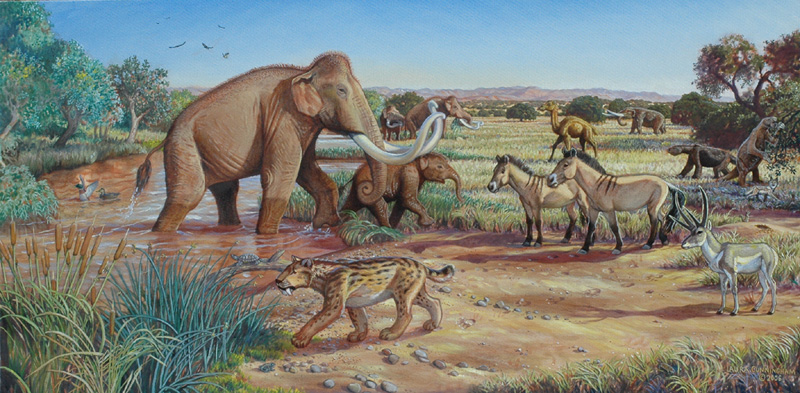 Irvingtonian Landscape

P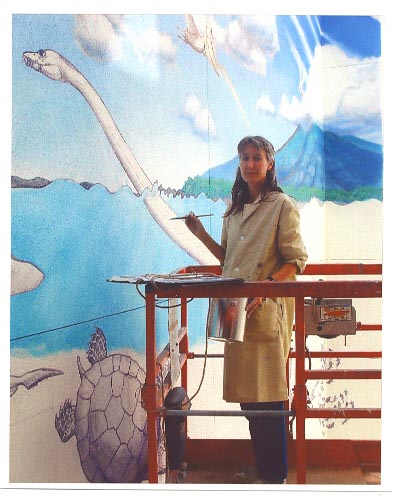 aleoartist Laura Cunningham has a Bachelors degree in Paleontology from U.C. Berkeley and a graduate certificate in Natural Science Illustration from U.C Santa Cruz. She is interested in reconstructing past landscapes and ecology, and so has combined the study of art with the science of wildlife biology, having worked for the California Department of Fish and Game, United States Geological Survey- Biological Research Division, and National Park Service, to better study the animals she depicts, while teaching herself oil painting techniques based on 19th century European and American schools of landscape painting (such as the Hudson River school artists) in order to bring the scenes to life. She is currently writing and illustrating a book on the ecological history of California during the last 10,000 years.
Many of her prints will be on sale with a portion of the sale going to the Math Science Nucleus. See a preview of some of her prints.
| | |
| --- | --- |
| | |
| Sketch of part of the large 4'x 3' painting | Irvington Flora and Fauna |